Pars Kia Mahnam Co. is a technical and engineering company that was established in 1999 with a mission to achieve new advancements in Iran's industrial technology. After many years of activity, we achieved many professional qualifications and certificates in mechanics, electronics, robotics, software, and protection against x-ray with the help of professional staff members in the production, sale, and service departments. All of these years of experience have helped us to receive different credentials from governmental companies and private organizations.
Pars Kia Mahnam is active in various sectors including importing, after-sales services and marketing industrial and semi-industrial equipment. And now, we proudly announce that we can supply a complete set of high-tech devices that can be used by different industries from infrastructure plants to small and mid-size businesses.
We believe that our business has nothing if it doesn't have satisfied customers. As a result, delivering the appropriate quality at the agreed-upon time is essential for us. The main goal of our business is always to stay striving toward increasing customers' satisfaction, connecting with other companies, and building our brand.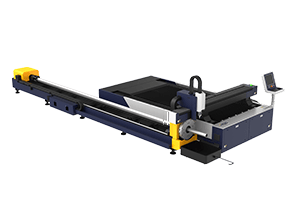 Single Platform Sheet & Tube Laser Cutting Machine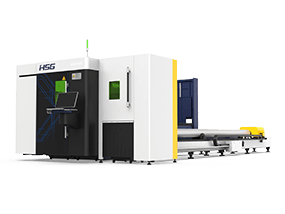 Double Platforms Sheet & Tube Laser Cutting Machine
Ultra-High Power Laser Cutting Machine